beauty services
beauty salon near me
Snag your starter full set of lash extensions
for up to $30 USD Off!*
* Classic from: $80
* Hybrid from: $100
*Volume from: $120
Automatically after filling in the form you will have your discount available, you just have to make your reservation regularly and your promotion will become effective after receiving the service at the end of your appointment.
*Price points above reflect first time lashes only. Exclusions may apply. Limit one per person.
WELCOME TO KARLY BEAUTY SERVICES — MIAMI
At Karly Beauty Services: we are committed to providing a high-quality experience, from developing personalized treatment plans to providing access to our safe and quality products. We strive for your satisfaction and to exceed your expectations.
Whether a simple threading, complete Lashes, or a full facial, we service all of your beauty needs. We use only the best products, and we provide professional dedicated services, within our relaxing, sterilized facility.
Hybrid lashes are perfect for people who have naturally thin eyelashes overall.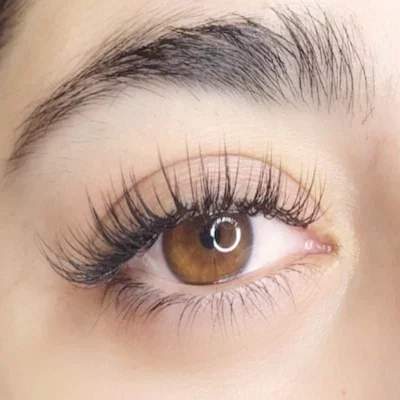 Classic lash extensions are a type of eyelash extension applied on a 1:1 ratio.
Volume extensions is a lashing style where multiple thin lash extensions are used to create a fan.
Enhancing facial aesthetics through makeup.
A lash lift is a semi-permanent treatment best described as a perm for your eyelashes.
Relaxing cleansing process performed by a licensed esthetician that exfoliates, hydrates, and nourishes the skin.
Originating in Asia, eyebrow threading is a hair-removal technique that has been around for centuries and has wowed people everywhere.
Become a member at Karly Beauty Services and keep your eyelash extensions looking amazing all the time! Enjoy regular refills at reduced prices, discounts on other services and more!
Great customer service! Eyelashes came out amazing. Thank you!
Jorge Luis Lopez
2022-12-03
Mi esposa quedó hermosa. 100% recomendado el servicio
Anallive Calle
2022-12-01
She is awesome. So patient and attentive to her work. Make u feel relax during service
Amazing Service I love it
I've had my lashes for about 6 months and I absolutely love them. I have a friend with lash extensions and she's constantly telling me how much longer hers are, but I don't really think they're much longer than mine. They look great and are so simple to take care of!
Best lash extensions ever! I have been going to Karly for over a year now and I can't live without them. Karly is so good at what she does and really cares about her clients. I am truly amazed with her work and would recommend her 100%
Octavio Garcia
2022-10-12
ME ENCANTARON LAS PESTAÑAS DE MI MUJER, GRAN SERVICIO.
Anderson Quintana
2022-09-26
I am so in love with my new lashes! They look beautiful and very natural which is exactly what I wanted. Amazing technique. I will definitely come back
Roberto Saravia
2022-09-24
I've been having my lashes done here for a while now and would highly recommend them. My lashes look beautiful and last a good amount of time.
Martyn Piticar
2022-09-24
I'd highly recommend this place! I had my lashes done by Karla. She did exactly what I asked for! I was really nervous to try someone knew and she made me feel comfortable and took the time listening to what I wanted. I appreciated the time and detail she put in…(I'm very picky). I will definitely be going back!